Sliding magnetic suspension LED table lamp

Full of scientific sense and imagination, make full use of magnetic design LED lamps, two discs of the same size, one is the base for controlling the light, and the other is the LED lamp panel for energy saving and eye protection. The streamlined double-track stainless steel lamp holder is supported by a bright circular lamp panel and is also a power supply cable for the LED light source. The LED panel can be smoothly slid and fully fixed by magnetic force. The height and angle of the lamp are adjusted in different ways. The switch of the desk lamp is also very creative. The magnetic ball is used to select different brightness and the electromagnetic force is applied. It is as impressive as the magnetic levitation of ultra-high speed trains. This LED lamp has been officially produced, and the LED power is available in 10W, 15W and 20W respectively.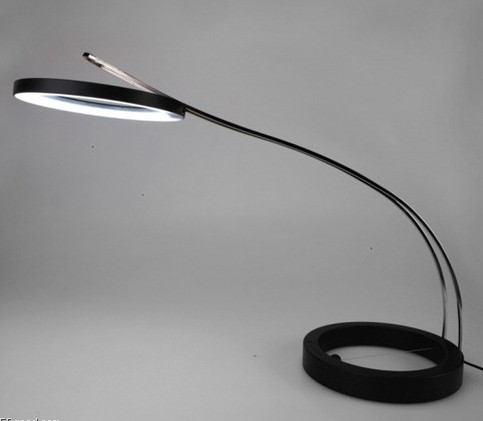 LED Milk Light---Valentine Valentine's Day Gift

Comments: Romantic Valentine's Day, it is a warm thing to send a cup of fragrant milk to a close lover. Hey, how can this milk not come out? Haha, it is actually a very soft LED lamp. It is very beautiful and warm at home, and it is also energy-saving and environmentally friendly!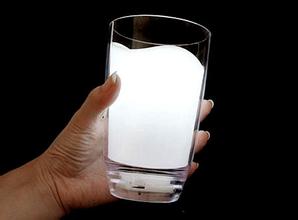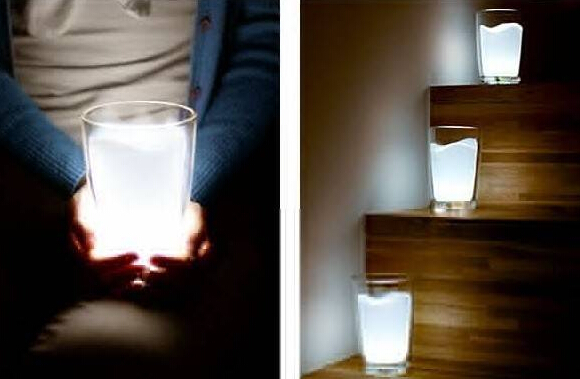 Handcuffs power generation multi-purpose LED flashlight --- field essential tools

This torch-like LED lamp, like the wood-fired LED lamp, is powered by a swaying lamp. The LED flashlight (Handly Flashlight) from designer Vincent Gobin is made of milky white and bright PC material. The concave shape of the lamp is very characteristic, and the handcuffs are faster and more comfortable. It is easy to stand up for lighting after lighting, suitable for use in the wild, camping lights, emergency lights for repairing cars.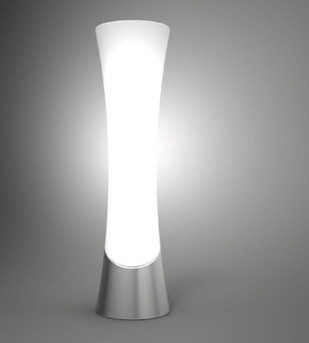 Colorful bamboo LED lights

The shape of bamboo has appeared on creative lighting many times, bamboo LED street lights, multi-purpose LED lights, bamboo LED flashlights, etc., from which people can see the love of bamboo. This LED light is made from bamboo, and the unadorned bamboo tube and the light holes arranged in various styles become fashionable and dynamic. Built-in color-changing LED lights, faint light from the hole, there is a charm between light and shadow, choose to hang at home as a wall lamp is a very good choice. Of course, if you have bamboo in your side, you may wish to try it yourself and buy LED strips or tubes. The combination is a very good DIY decorative light.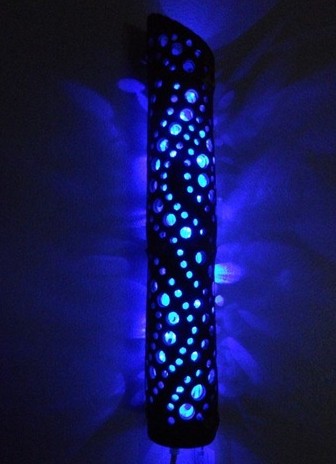 Glass water drop LED light

The glass water droplet lamp is designed by the old water pipe, hand-made glass material and LED which are eliminated from life. The light blue transparent water droplet shape is completely controlled by the water valve. When the faucet is unscrewed, the light flows out from it, pure. The light filled the room. Made with recycled glass, the environment is also crystal clear. Designer Tanya Clarke named his creative lighting as Liquid Lights, which can be used as a wall lamp, table lamp, floor lamp, or as a light sculpture to remind people to save water and call for better water conservation.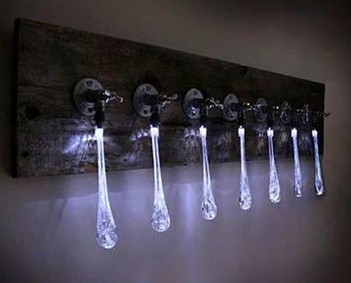 LED fabric drop light

LEDs can be used in fashion or in fabrics, and today the same technology will be applied to luminaires with different shapes. The shape of this LED fabric light (Riflessi Light) draws on the tiny flood of dew on the morning flowers. The outer shell of the lamp is a transparent water droplet. During the day, the water droplet lens focuses the outside light and collects it. can. At night, the bottom LED fabric can be illuminated and reflected onto the mirror water droplets, creating a glamorous effect like crystal dew.

The user can freely combine the mirror water droplets on the LED fabric, and each combination will produce different brightness effects. Such LED lighting design is very environmentally friendly and reduces energy consumption. Putting such an LED lamp can relax the mood and is a good ornament. This LED fabric light is currently available.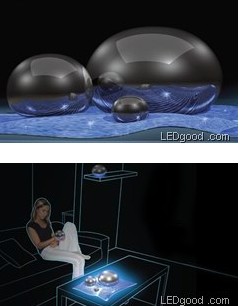 Stainless steel welded wire mesh is the strongest and most lasting type because the nature of stainless steel material. It needs no additional protection finish like PVC coated or galvanized. The wire itself is extremely resistant to rust, corrosion, salt water and other hash chemicals. We have large stock of type 304 or 316 stainless steel wire mesh in our warehouse. Please send inquiry for instantly shipping.

Material: stainless steel wire

Features :

Smooth mesh surface,

well-proportioned meshes,

strong welded points and bright luster, Solder joint firm,

anti-corrosive and anti-rust.

Packing details: 1) water-proof paper+ poly film + label

2) water-proof paper+ poly film + label+ plastic bag

3) poly film + label+ pallet.

Delivery Detail: 5-20days based on your order quantity

General Specification Table for reference
Material

Wire diameter

Mesh (inch)

Standard Roll

SS 304 OR SS 316

23Gauge

1/4" x 1/4"

Width:

24", 36", 48"

Length: 100`

21 Gauge

1/3" x 1/3"

19 Gauge

1/2" x 1/2"

18 Gauge

1/2" x 1/2"

16 Gauge

1/2" x 1/2", 1/2" x 1",

1" x 1", 2" x 2"

14 Gauge

1" x 1", 1" x 2", 2" x 2"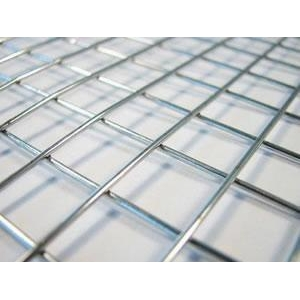 Stainless Steel Welded Wire Mesh

Stainless Steel Welded Wire Mesh,SS 304 Welded Wire Mesh,Welded Stainless Steel Wire Mesh

Anping Enzar Metal Products Co.,Ltd. , https://www.enzarmetal.com