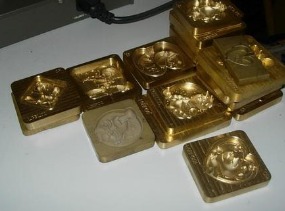 Gradually from a loose and extensive operation and management, and a purely transaction-based radical model to a new type of market organization system and business model that integrates various innovative elements. Pursuing transformation, trying to innovate services, and strengthening its own brand characteristics have become the consensus and pursuit of more and more specialized mechanical hardware mold market. As a producer service industry, the mechanical hardware mold professional market provides comprehensive services for enterprises, covering the non-core business needs of customers and realizing the scale, intensive, and informatization of product operations. Give full play to its multi-service function, and realize the transition from a specialized market to a comprehensive market.

It is understood that the innovative electronic commerce of transaction methods and market forms has led to the electronic and networked transactions in the tangible market and the virtualization and diversification of market conditions. The first mobile Internet e-commerce platform in the domestic hardware machinery mold industry, Jin Jitong, through which the buyers and sellers of the market will change the traditional on-site transactions into a comprehensive view of the domestic machinery hardware mold professional market. Non-contact remote transaction, through electronic catalogs, electronic advertisements, electronic contracts, electronic settlement, electronic customs declaration, electronic shipping, and electronic taxation methods, convert spot transactions into warehouse receipt transactions, forward transactions, etc., realizing the market form to virtual Transformation... Display Function Innovation Machine Hardware Die & Mold Market Products Display General store display, exhibition display, etc. However, the physical market is affected by factors such as large space-time constraints and narrow display surfaces, hindering the improvement of its display function.

Jinming International Machinery Mould City brand machinery trading area through the use of machine tool display, presentation capabilities, increase the experience of display, build a comprehensive service platform, innovative display capabilities. Secondly, e-commerce can save a lot of expenses compared to the fixed-field and business-position of the radical professional market and the mode of negotiating sales throughout the year. It can exceed the limitations of space-time and quickly gather a large number of trading entities and various types of information, especially to attract, Gathered numerous international salesmen. Through the virtual display on the Internet, the unlimited expansion of the intangible market can also increase the expansibility and transparency of product information in the physical market. At present, Jinming International Machinery Mould City makes full use of e-commerce and realizes the information and trade format of the machinery hardware mold industry. Compared with radical logistics, logistics function innovation has the characteristics of management systemization, rationalization of transportation, storage automation, standardization of packaging services, mechanization of loading and unloading, and information network integration of distribution.