We all know that ordinary wooden floors can only be laid in the living room and bedroom. However, the waterproof cork flooring can also be placed in the kitchen and bathroom, so that the kitchen and bathroom can end the "cold age". The cork floor surface layer is made of water-based environmentally-friendly PU paint with good quality, and has strong waterproof performance. Together with the special structure of cork itself, it is more resistant to moisture, corrosion, friction, slip, and long service life, even if the floor There is water or oil on it, so it doesn't slip easily, so it is especially suitable for families with old people or children in the bathroom or kitchen. Moreover, the cork flooring is placed inside the bathroom, and even if it is barefoot, it will not feel cool.

In addition, after laying this kind of cork floor in the bathroom or kitchen, it is necessary to use special paint to waterproof the surface layer, and then apply a special protective liquid to ensure the best waterproof function. Many people worry that cork flooring will rot in wet or watery environments, and cork flooring will have better moisture resistance than solid wood flooring. Solid wood flooring is very afraid of moisture, and moisture can cause warping and deformation. If the water erodes for a long time and is not sucked dry, the time will be long and the floor will rot. Cork flooring does not rot, which can be answered by the performance of cork barrels and corks in centuries-old crickets. Therefore, consumers can use it with confidence.

The production process of cork flooring is very rigorous. Cork bark has undergone a series of "experience" processes before being processed into flooring: crushing, screening, filtering, stirring, hot pressing, curing, veneering, etc. The granulated cork material forms a stable and balanced whole. Although the cork has a tiny airbag, the treated cork has become a pure cork granule, which is then rearranged in an artificial hot pressing to form a new one. The structural system, for the outside, is completely dense and closed, does not seep and seep, and the cork floor that reaches a certain moisture content is not easily deformed by moisture, and it does not hide dirt. About 40 million tiny airbags per cubic centimeter make cork a natural insulator, 50% of which has good thermal insulation. Therefore, paving cork flooring in humid coastal areas, even if it is installed in the kitchen and bathroom is an ideal choice.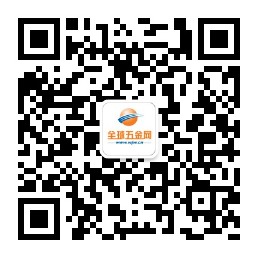 Concerned about surprises

Label: Cork flooring enters the kitchen to say goodbye to the "cold ice age"

Previous: Safety matters needing attention in the kitchen Next: Paint wall stickers change the wall shape decoration

Komatsu Drive Parts,Komatsu Final Drive Parts,Komatsu Final Drive Assembly,Excavator Final Drive Parts

JINING SHANTE SONGZHENG CONSTRUCTION MACHINERY CO.LTD , https://www.stszcmparts.com